Carboxy Therapy is proven to reduce dullness, increase circulation, and improve skin texture. It works by administering a topical Carbon Dioxide gel onto the skin and trapping it with included mask.  This will then create what is known as the Bohr effect; a sudden release of oxygen within the skin's tissue to compensate for oxygen loss. This results in increasing circulation, tissue regeneration, and creating an inhospitable environment for acne.

Its non invasive, needle free approach makes it very easy to use and very effective
even for the most problematic skin, and can be used in conjunction with facials,
microneedling, hydrofacials, oxygen facials and more.
Face + Neck package comes with 20 treatments (20 masks and 500ml bottle of gel)

Body package comes with 5 sheets which can be cut to size, and 500 ml bottle of gel
*All KRX Products are non-refundable, as we are no longer stocking their products. Thanks for your understanding.
Ingredients

Aqua, Sodium Bicarbonate, Glycerine, Xanthan Gum, Glycyrrhiza Glabra Root
Extract, 1-2 Hexanediol, Caprylyl Glycol, Butylene Glycol, Eucalyptus Globulus Leaf Oil, Illicium Verum Fruit Extract, Pinus Densiflora Extract, Quercus Acutissima Fruit Extract, Angelica Gigas Root Extract, Cnidium Officinale Root Extract, Angelica Dahurica Root Extract, Angelica Tenuissima Root Extract, Angelica Dahurica Root Extract, Chrysanthemum Morofolium Flower Extract, Lonicera Japonica Flower Extract, Rosa Rugosa Flower Extract, Sophora Japonica Bud Extract, Rose Extract.

Face & Neck Mask: Aqua, Citric Acid, Xanthan Gum.
Indications

Because of it's oxygenating properties, Carboxy can be used on aging skin, acne, and rosacea
View full details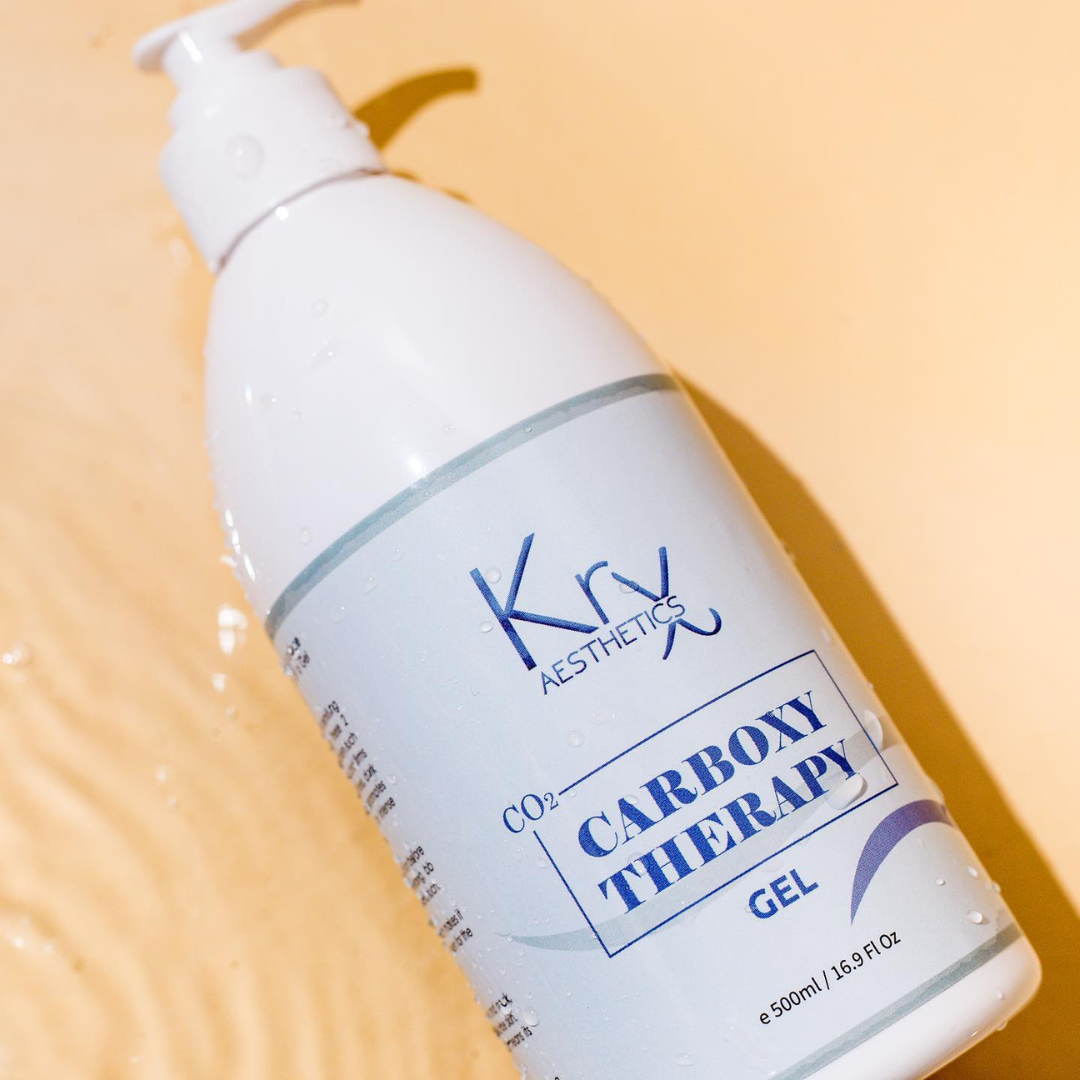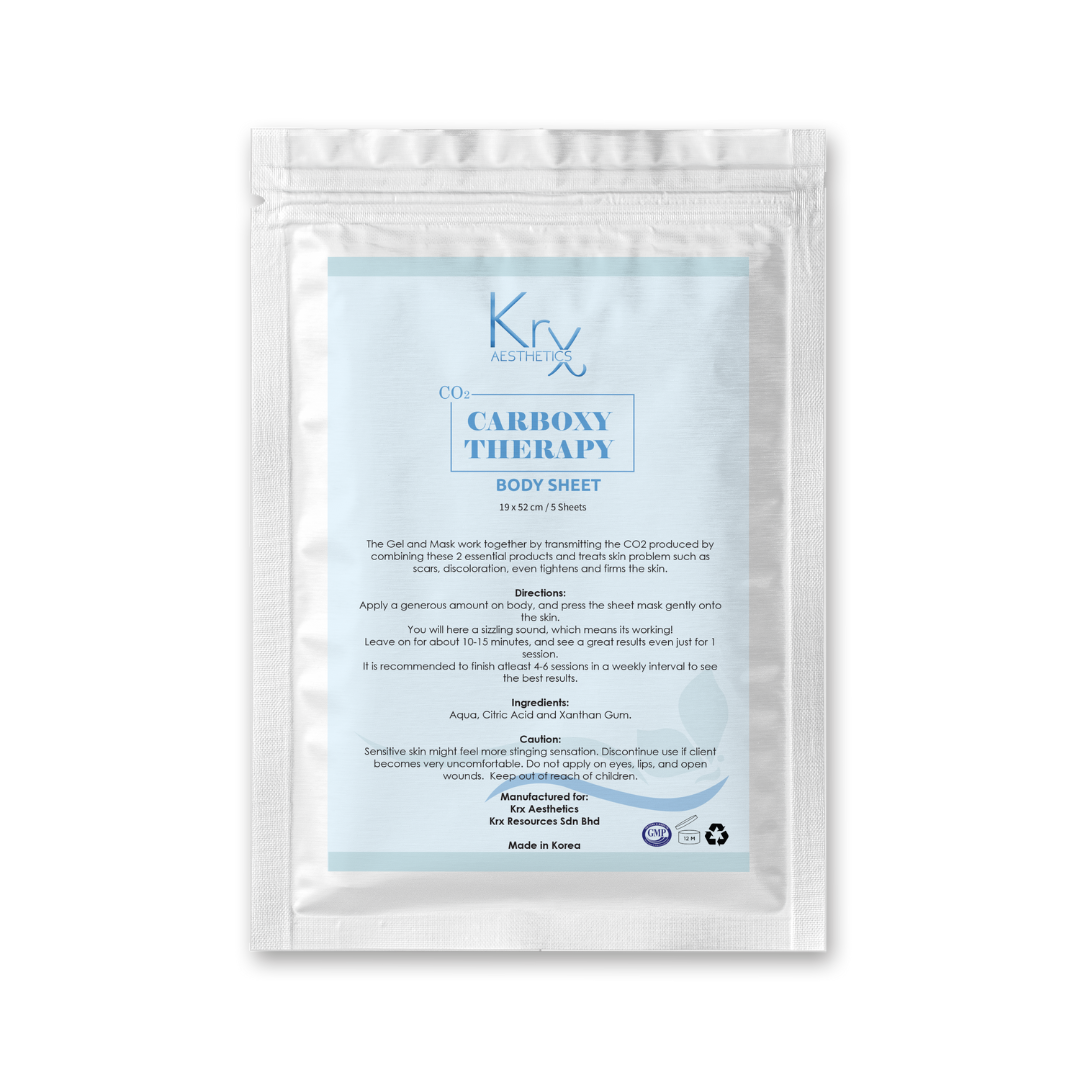 Fast shipping

We pride ourselves on fast shipping--not necessarily Amazon-style, but for a small business, pretty fast. In most cases we ship within 24 business hours.